New Fashion Mother-In-Law Bag (Six-Piece Set)
Product Code:
SKURTP91242
Availability:
In Stock
Fabric texture:PU
Lining texture:Polyester
Bag shape:Vertical square
Open the way:zipper
Colour:White,Purple,Dark-blue,Black,Pink,Brown,Sky-blue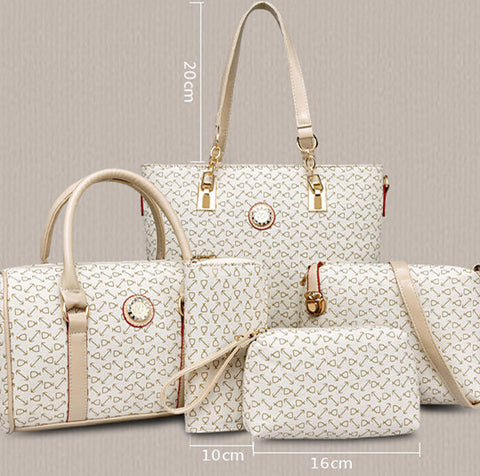 Tips:
Manual measurement, the error 1-3 cm, please understand!
Due to the difference in shooting artistic effect, the difference of pixel and resolution between the customer visiting the website equipment, there may be the color difference between the real object and the model drawing. For details, please refer to the effect of the real object drawing displayed on the website, and the real object received shall prevail.
Tags: Bags, Black, Brown, Dark-blue, DI, Fashion, FASHION BAGS, p02#418lx, Pink, Purple, Sky-blue, White, ZMB